Setup ICalendar Integration
To use the iCalendar module with Google Calendar, follow these instructions.
1. Go to Google Calendar at the web address: https://calendar.google.com/calendar
And here you'll need to click on settings.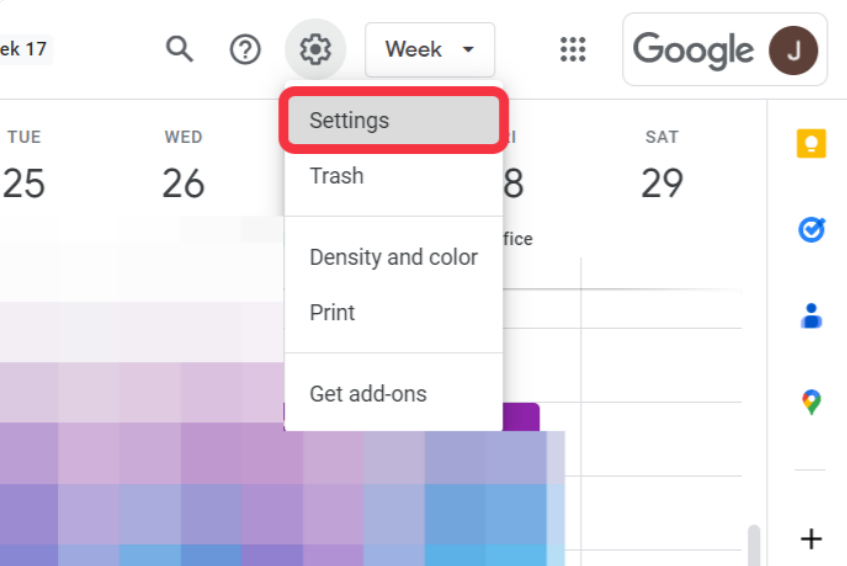 2. In settings, locate the desired calendar, under "Settings for my Calendars".


3. Find and click on Integrate calendar.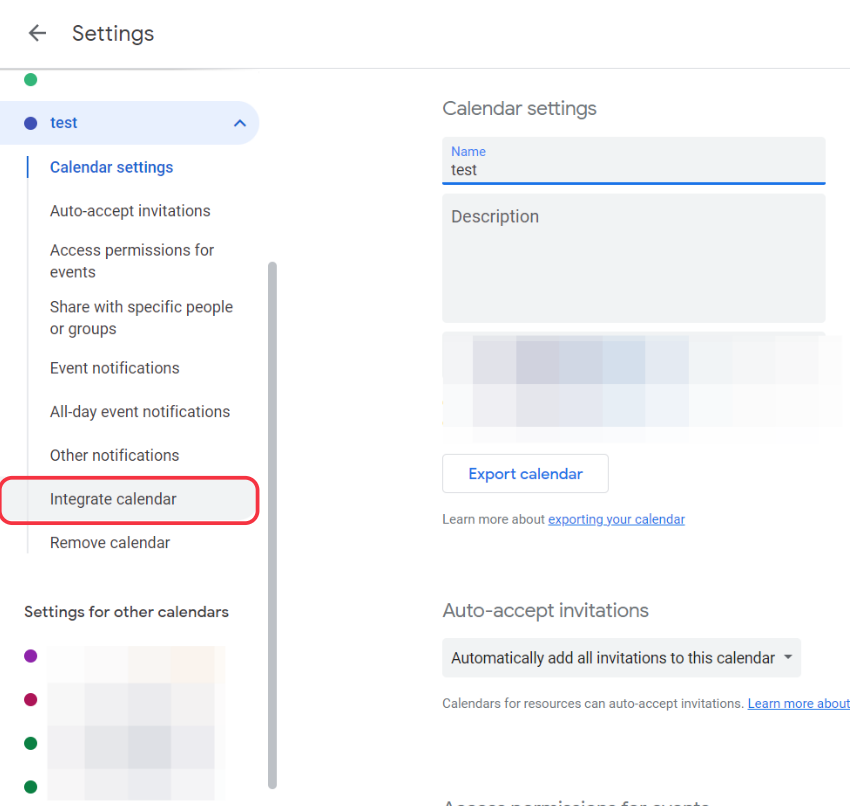 4. Find and copy the Secret Address in iCal format.
Related Articles

Set up ChurchDesk Integration

This guide describes how to set up Churchdesk in Q-Cal. The guide is divided into 2 parts: 1. Contact Churchdesk for link delivery. 2. Set up the integration in Q-Cal. Contact Churchdesk for link delivery. To set up a Churchdesk integration in Q-Cal, ...

Meeting Room Display Setup

The guide below applies to setting up Q-Cal Meeting Room Displays To complete the setup of Q-Cal Meeting Room Displays, use the following: Q-Cal Meeting Room Display (Included) Power supply (Included) WIFI or Network cable Connect the power cord to ...

Create Azure app for AD-Integration

Introduction This guide describe how to send up Azure App for AD integration between Office 365 and NordicScreen Q-Cal. The guide includes 2 step. 1. Create App registration in Azure. Go to Portal.azure.com 2. Click on App registrations 3. Click on ...

Setup Q-Cal on iPad

Before starting, the following must be set up on the device. - The device must have an internet connection. - The devices date and time must be set up correctly. NB. When the following is set up, the iPad will be locked, and will only show a ...

ICalendard Introduction

This guide show you which guide to read to get the correct integration configured. Select the desired ICal-based integration below: - Google ICalendar - Aula - ChurchDesk